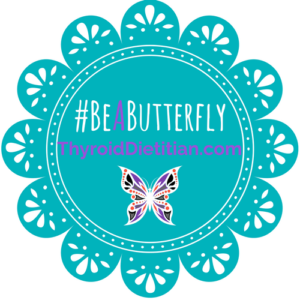 Hi, thyroid butterflies! I am traveling the country to collect inspiration for thyroid healing and awareness. Connect with me via Facebook or e-mail to let me know your location, or check below for upcoming travel dates/locations and meet-ups.

I would love to hear your story, any insight or inspiration you may have for others, or ways to create awareness for better thyroid health.
Why Butterflies?
Don't overlook the thyroid as a key to improving health conditions.
Butterflies have been a symbolic and almost artistic representation of the thyroid for a while now since the thyroid gland is shaped like a butterfly. The thyroid is often overlooked as a key component of normal body processes yet it masters much of the metabolism and bodily functions. The butterfly helps remind us that the thyroid performs remarkable tasks and reminds us that the thyroid should not be overlooked.
Metamorphoses and change.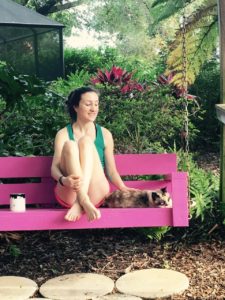 We all know the story of the butterfly and its four stages of life, don't we? Well, I find
that those with thyroid conditions often undergo a series of life changes.
First stage: pre-autoimmune condition or pre-hypo/hyperthyroidism
Second stage: triggering event and onset of autoimmune thyroiditis or thyroid condition
Third stage: learning and working to improve thyroid condition and health
Fourth stage: healthy state of wellness and almost a sense of freedom!
In general, thyroid changes can take a lot out of you: constant battles with fatigue, mood changes, the appearance of looking the picture of health, but not feeling your best, other inflammatory symptoms (sore throats for me), hair loss with some, weight changes… Symptoms vary so much from person to person. The point is dealing with these things can change you as a person.
How can something so small do so much?
The thyroid is responsible for so many essential functions like breathing, heart rate, muscular abilities, menstrual cycles, cholesterol, brain health, nervous system functions, cholesterol, stress hormones, metabolism/weight, and much more.
Some butterflies like the Monarch butterfly travel 50 to 100 miles per day!
I will be traveling the country to collect any and all inspiration I can to promote awareness of thyroid health and nutrition. So many believe that nutrition can not help the thyroid at all! I want to work to reverse that thought and help others understand that proper nutrition can do a lot to improve the health of the thyroid and the entire body systems at the same time! My life would not be the same as it is today if I had not met a practioner that opened my eyes to my own thyroid health.
So… #beabutterfly with me and tag any inspiring photos and/or stories/quotes to help spread the word about improving thyroid health!
Happy Healing!