Over the years, I have become slightly less passionate about nutrition, and more focused on exercise and movement. Since my diet is reasonably balanced, I am now finding that my activity is what keeps me going and at my optimal health. So, I am creating an exercise program for all of you! I am a Certified Pilates Instructor (through PEAK Pilates), and Pilates is one form of exercise that has stuck with me throughout the years.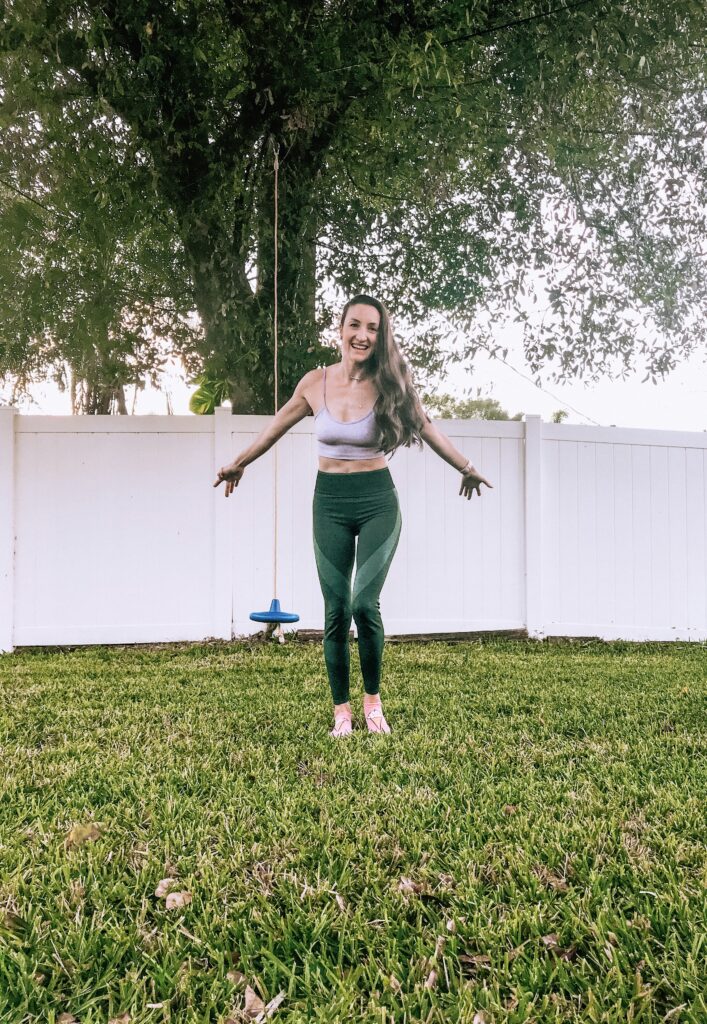 What kind of Pilates for Hashimoto's exercise program is available?
Once weekly virtual (via Zoom) Pilates inspired classes from the comfort of your work or home at your preference and convenience. *Only $7.50/class!!* Live class is held weekly on Wednesday's at 8 pm Eastern Time. If you can not make live classes, class will be recorded and posted in the portal every week for you to catch up on or do at your own pace. We also have a group chat board for suggestions, comments, and inspiration. 
Class Structure: 
15 minutes: Warm up and conditioning to mobilize and warm the body
30 minutes: Pilates mat exercises
15 minutes: Deeper stretch
REQUIREMENTS: Please purchase a pilates ball like this on Amazon, a stretch band like this (or similar), and yoga blocks. All ability levels. Modifications and advancements are given.
Class is Pilates inspired, and is not a classical Pilates teaching. Nicole incorporates some traditional Pilates exercises, but also general conditioning and stretching some of which has a yoga-like influence. Nicole's goals in teaching exercise is to help keep the body as mobile, strong, and healthy as possible. We hope you leave class feeling refreshed. We strive to avoid feeling over-tired, burnt-out, or depressed. Class is designed to promote the best energy, yet, we understand people will be at different levels. So, there will be modifications to listen to your body and take it at your own pace.
Nicole has a love for pole dance fitness as well! Many of her exercises have a slight influence to what she uses to condition her body for pole dance (some stretching towards splits, work on the hips, and elongating the limbs). Maybe you have an interest in aerial fitness? These classes would also be a perfect fit.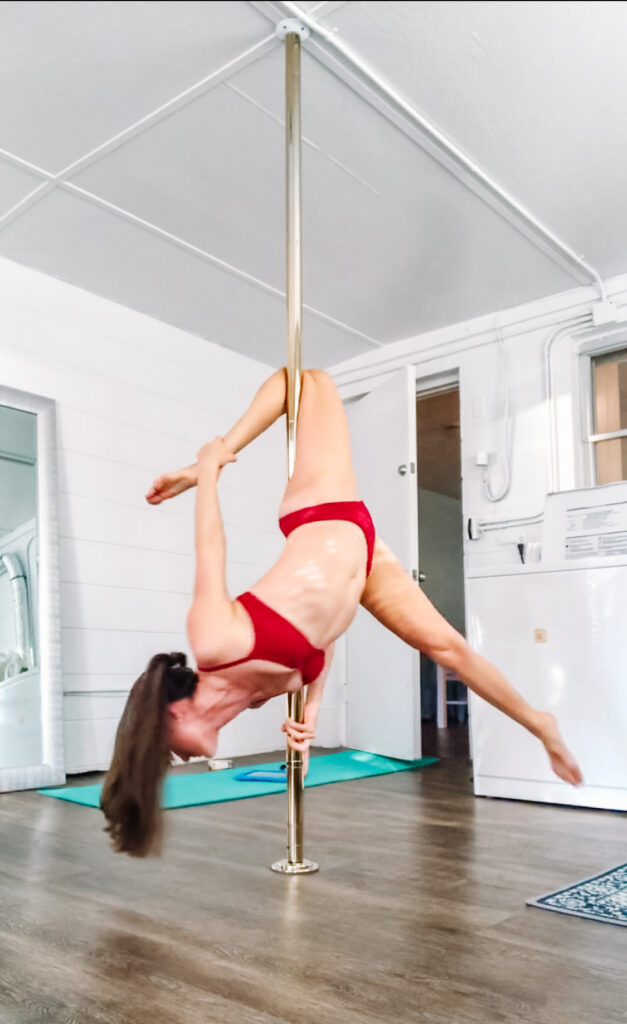 Questions or comments? E-mail Nicole at: Nicole@ThyroidDietitian.com
Get Started improving your fitness while working through Hashimoto's HERE!