What's up with all of the different types of non-dairy "milks" and conventional dairy milks out there? There are so many options to choose from. It is confusing, huh?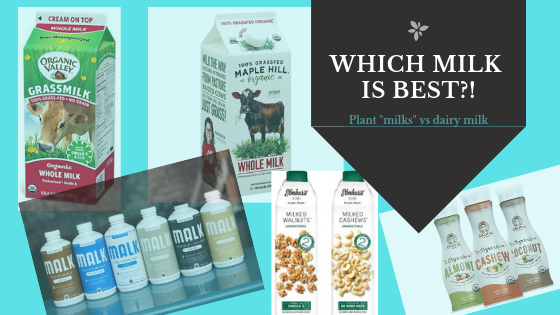 Do you know what "milk" you are sensitive to?
It is important to determine if you are reacting to a nut or dairy product before choosing the best milk for you. You may want to consider MRT LEAP if you are not sure which milk is your best choice!
Non-Dairy "Milk"
First of all, we are not really supposed to call these beverages milk because they are extracts or more of a juice form of nuts, seeds, and plant sources.
The main thing to watch out for in this category is water-filled, additive-filled, and sugar-filled beverages. You do not want to pay for sugar water with gums and thickeners, and then some plant matter added. No way. You at least want to pay for some real, whole plant food! Another thing to look out for is organic plant milks. The organic varieties are steam treated to pasteurize, and not chemically treated.
I am not paid or sponsored to write any of this information.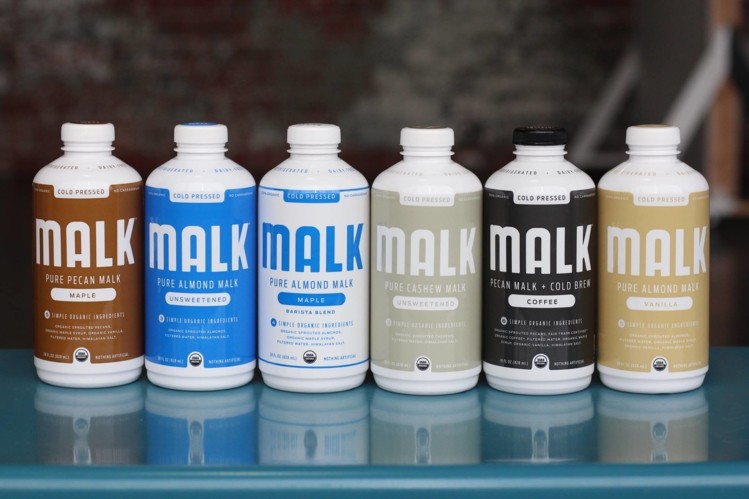 Yes, funny name.
Pro: Organic, minimal ingredients, BPA free containers, you are paying for real nut milk!
Example ingredients: Organic almonds, Himalayan salt, filtered water
Con: Hard to find, expensive
Runner-Up: Califia Farms
Pro: They make a few "homestyle" varieties that are organic, and contain fewer additives. More widely available at grocery stores.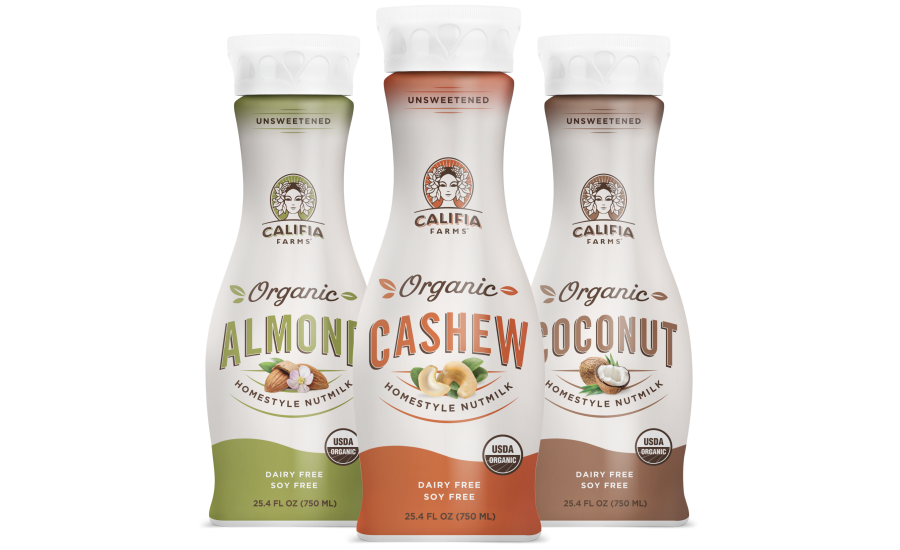 Con: There are many other flavors outside of the "homestyle" almond and cashew milk that contain thickeners and some that contain added sugar.
Overall, still a solid choice.
Three Trees Almond Milk or Elmhurst Milked Almonds
Is said to have 20% almonds! These are ones with more actual nuts than others. However, they are more expensive and harder to find. You can buy the Elmhurst "milk" from Amazon or health food stores. Check to make sure you are buying unsweetened varieties. No thickeners are used in these!
Honorable mention: Thrive Organic Almond Beverage
Pro: No thickeners, organic, similar to "Malk"! No added sugars. Good value!
Con: You need to have a Thrive Market membership to purchase. (Thrive Market is like Amazon for healthy foods and products)
Don't want to mess with buying these milks? Make your own!
You will first need a type of cloth/strainer to strain the milk like these.
Purchase nuts and soak!
Watch this video to learn how. It's pretty easy… you basically just blend and strain it.
Cow Milk
This is what my daughter calls it… cow milk. Hah. This helps her understand there is a difference between human breastmilk and cow milk. I find that many do not tolerate dairy or have issues with lactose intolerance. However, if you are one that does not have a sensitivity, allergy, or intolerance, here are some better choices:
I like any of the pasture-raised, organic milks. However, they tend to be the most expensive. So, I often choose store brand organic varieties. I choose whole milk for my toddler, and my husband likes 2%. A milk with a little fat is a better choice since the fat may help to slow the absorption of the milk sugar, lactose.
Grass Fed, Organic Choices:
These 3 are most common across grocery store shelves: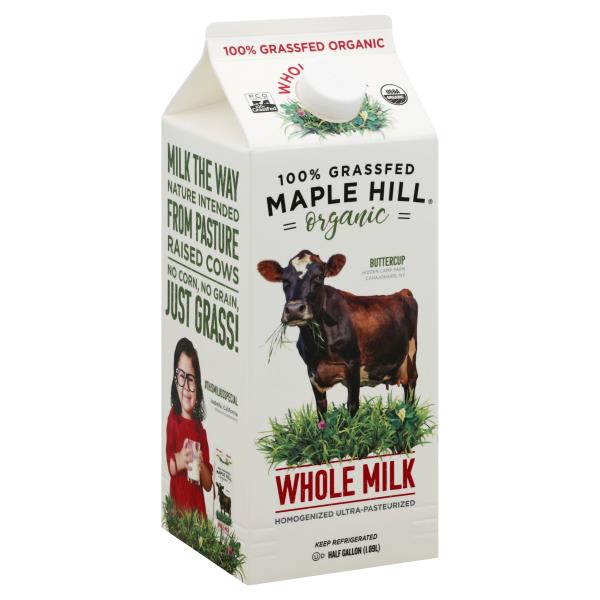 Maple Hill: one of my favorites. They work with smaller farms, and have more pasture-raised cows.
Horizon Organic: not all of their products are "grass fed" or from pasture-raised cows. So, check the labels if this is important to you. I have not yet seen the grass fed versions in the grocery store.
Organic Valley: "grassmilk" varieties. I am not sure that all of their products are from grass-fed cows. However, this is a solid choice because it is widely available in many grocery stores, and I have found it to be somewhat more affordable.
Another reason to purchase organic and pasture-raised is that the fat content in the milk will contain more omega-3's compared to omega-6's. Another way to support lower inflammation in the body!
What is your favorite?
Let me know if I have missed a good one or if you have any other tips to share!