Is your skin dry? Do you suffer from hormonal acne? Are you looking to reduce toxins and endocrine disruptors in your personal care products?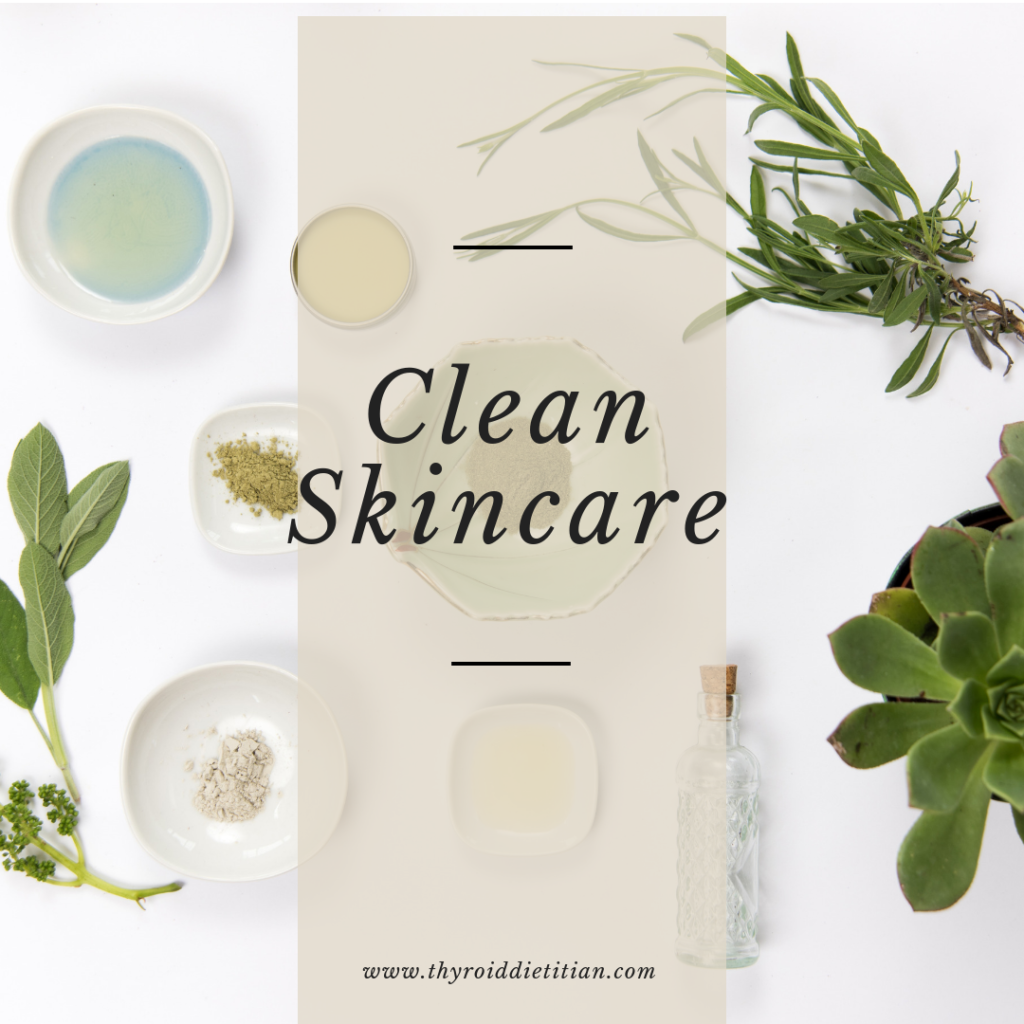 These are common concerns for those of us with a thyroid condition.
I now have a pretty good skincare routine in place, and can share with you what works for me. However, I am not a skincare specialist! I did work in an aesthetics business for about 6 years, so I know a few things. And, playing around with different skincare routines is a fun little hobby for me. I am always on the lookout for new clean personal care products.
I like to use the Think Dirty app to review how possibly toxic a product is. You scan the barcode of a product and it gives it a score from 0 to 10 (10 being the most toxic, and 0 being the cleanest).
Factoid: Did you know most red lipstick contains lead?! This is why I stick with my Burt's Bees tinted lip balms. They come in all shades. I have a few other natural favorites that I can share in another post on makeup in the future.
AM Routine:
Use an exfoliating cotton pad (prefer organic or reusable!) and wipe with witch hazel.
Add a little moisture around the eye area with something like Kora Organics Eye Treatment or use a sunscreen that is more moisturizing.
Sunscreen! I am going to try out this moisturizer with SPF by Juice Beauty next. In the past, I have used my daughter's baby sunscreen.
PM Routine:
Another thought if you are suffering from acne is that you may want to ask your doctor about your risks for PCOS as this is a condition that sometimes occurs with Hashimoto's and can also cause acne. Another thing to keep in mind is that many of us suffer from dry skin, and exfoliating the dead dry skin is key. Then, we must make sure to moisturize well after exfoliating. This helps to get rid of dry skin cells that may clog pores and keep a proper mositure balance.
Do you have any products that you like or any tricks and tips?