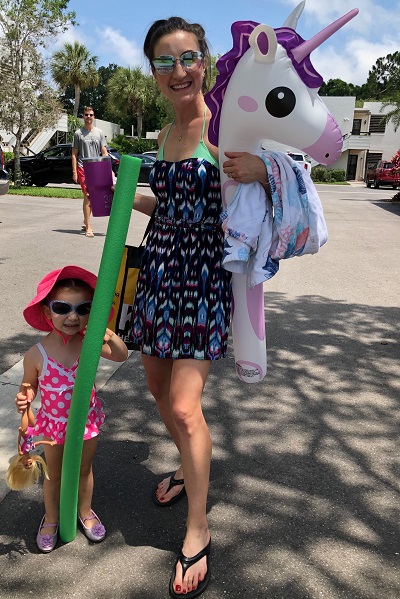 As some of you may know, clean, non-toxic skincare is high on my list of priorities these days. Over time, I have noticed that my skin thrives when I keep the products free of the more toxic chemicals. Now that I am in Florida for the summer, I need to have loads of sunscreen! So, you better believe, I am stocking up what's healthiest for my skin, including clean sunscreen, since I will be using it daily.
The NY Times recently wrote a post about chemical vs mineral sunscreens:
"Chemicals long used in sunblock are under new scrutiny — and may signal it's time to start reaching for alternatives.
Some of these chemicals enter the bloodstream at a rate that should require additional safety data, according to a preliminary study published earlier this month in the Journal of the American Medical Association.
The four chemicals — avobenzone, oxybenzone, ecamsule and octocrylene — are among the 12 ingredients that the FDA recently flagged in its efforts to update sunscreen regulations. The administration has proposed new rules that would encourage manufacturers to research these chemicals before the government deems them "generally regarded as safe and effective."
Mineral sunscreens, as opposed to chemical sunscreens, are a better bet, says Upper East Side dermatologist Michele Green. They contain zinc oxide and titanium dioxide — which the FDA has deemed generally safe and effective."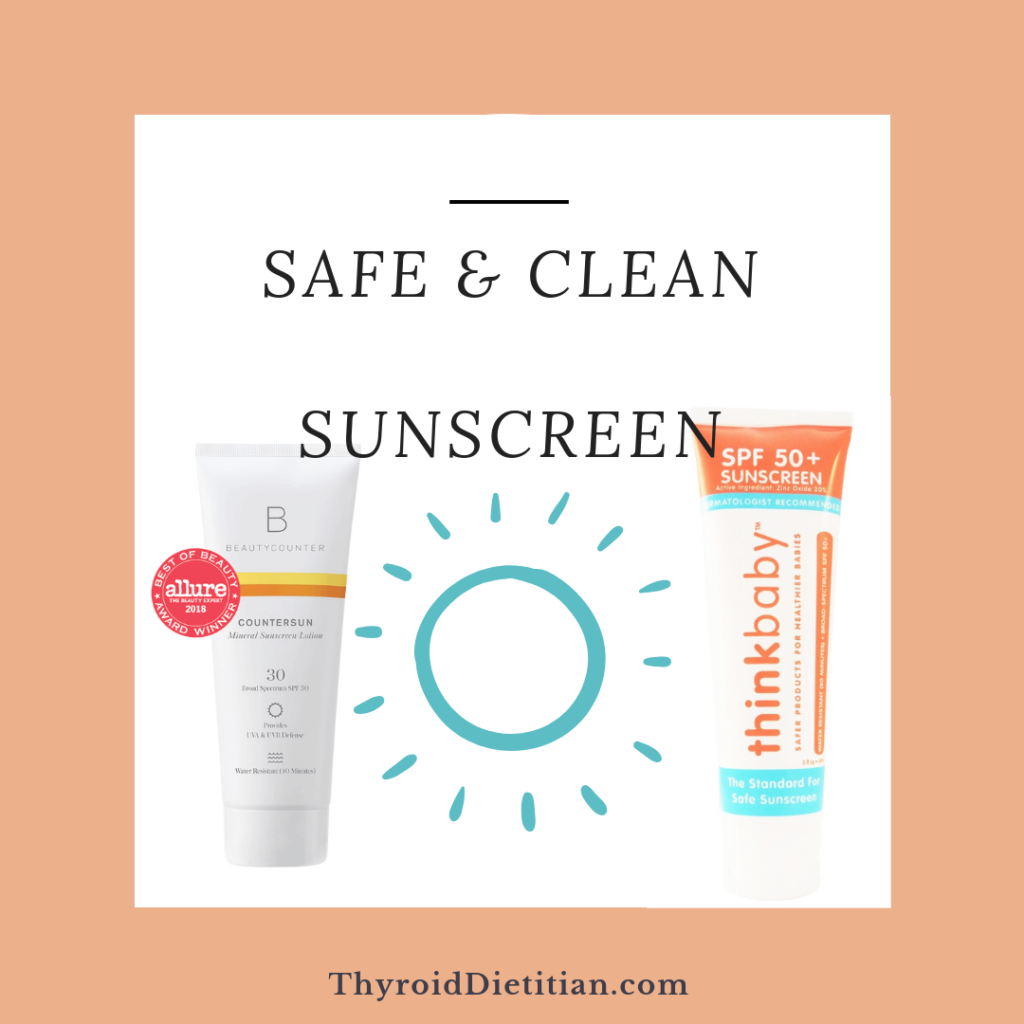 You may want to visit the EWG's Skin Deep database and search your favorite sunscreen to see if it is to your liking. For now, I like Beauty Counter's sunscreen that rates a 1 on the EWG database (the lower the number, the safer the ingredients). Beauty Counter has a variety of clean sunscreens (even some tinted ones) that all rate low on the EWG scale. They are also nice for the face. Not all sunscreens are meant for use on the face and body.
I have used Think Sport (baby version) when my daughter was a baby which was too white and thick for me, but I felt safe about it for my little one.
Why do I care? Some chemicals in our skincare can be endocrine disruptors which may affect thyroid function. And, over time, I have seen my skin's health improve when I use fewer chemicals. The skin is an organ, and I feel I must treat it kindly. But, my biggest reason for looking into the safety of my sunscreen is that I am using it every day. Products or foods that we use every single day have the biggest impact on our health and those are the things I like to give the biggest attention to change.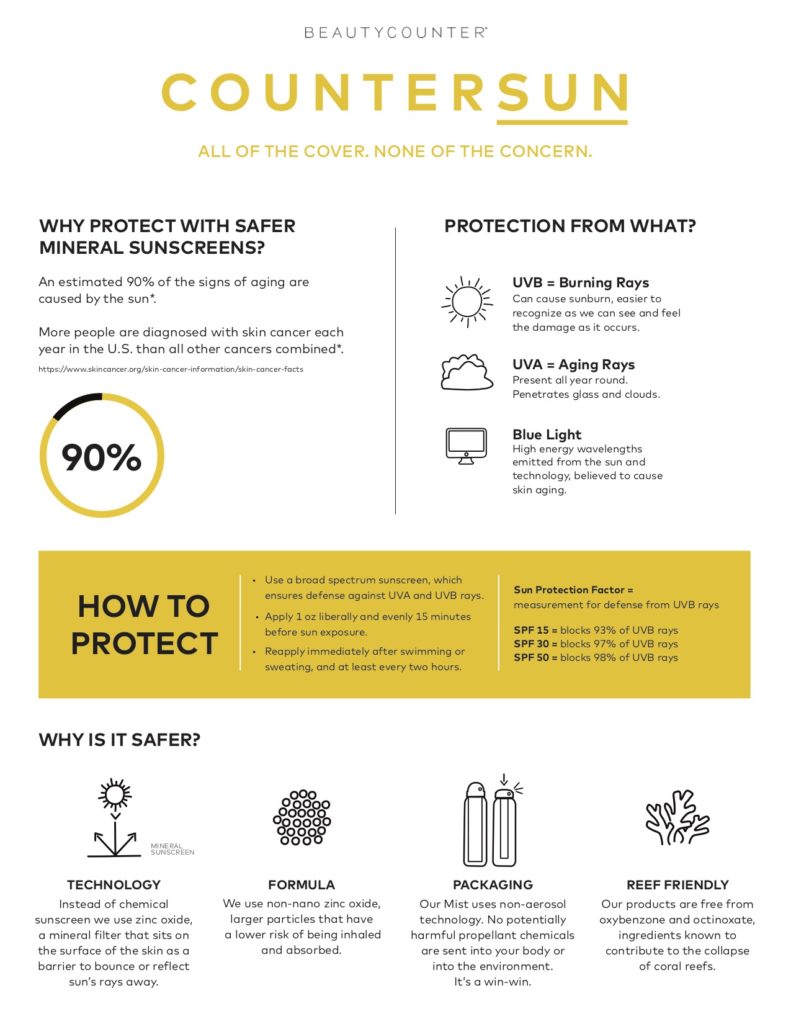 New research also shows that these chemicals may be entering our bloodstream! One of these chemicals, oxybenzone, may be an endocrine disruptor, and if it is entering the bloodstream, one can only imagine it may affect thyroid function.
Last, but certainly not least, chemical sunscreens are beginning to get banned (in Hawaii and Key West, for example) for possible damage to coral reefs.