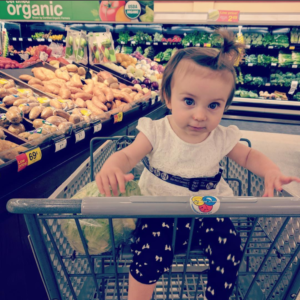 Almost a week until Thanksgiving!! I can't believe it. What are your Thanksgiving food plans?
Since I'm sure many of you are getting ready for Thanksgiving food preparations, I have a little shopping list and food guide for you with thyroid health in mind.
What does that mean? All of these items are much cleaner, whole foods, less processed, and overall healthier alternatives that may support optimal hormone function!
Some affiliate links may be used, but that does not affect your use of the links. Most links are Amazon links which you can order items to have sent to you the next day! All opinions are my own honest words.
Let's start with the meat and potatoes…
Meat
Turkey meat is recommended for thyroid health (no soy options). Some grocery stores carry organic turkey, but they will generally be small and pricy which makes sense. Thyroid tip: Skip the included gravy packet that comes with turkey as it will contain wheat.
Bone broth: Use bone broth instead of traditional broth for added intestinal healing. If you do not choose bone broth, at least buy the organic broth.
Rice flour for gravy: instead of using flour which contains gluten to thicken, try rice flour. It is a simple, easy substitute.
Seasonings: use plenty of fresh herbs like oregano and thyme which are detoxifying and contain antibacterial and antiviral properties.
Don't forget to use a BPA free brine bag if you brine your turkey! I love this one from Urban Accents because it comes with seasonings!
Potatoes and Starches
Instead of mashed potatoes, how about mashed cauliflower, or a sweet potato mash?
Try roasted acorn squash for a healthy starch!
Need a healthier bread? I love what this site has done to show us 25 different gluten free, grain free bread ideas.
Stuffing
Instead of stuffing, try a quinoa dish with sausage! This recipe with kale and cider is a wonderful idea. Quinoa is full of vitamins, minerals, fiber, and protein. It is easier to make ahead on this one and it will keep.
Veggies
Fresh or frozen green beans. Avoid canned green beans as they contain a lot of BPA. My favorite way to make green beans is with sun dried tomatoes, fresh garlic, and sauteed up until lightly start to crisp!
Instead of bread crumbs with veggies, try using ground or chopped nuts for toppings. If needed, gluten free bread crumbs exist (mostly made from corn).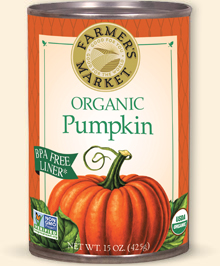 Baking
Pumpkin that comes from a BPA free can!
When you need something easy, try a gluten free pie crust mix. Or, make your own pie crust with blended up nuts and butter! Mmmm.
Date sugar is a much healthier sweet option (can be expensive though!!). Date sugar still contains some fiber and antioxidants!
Try using some stevia to sweeten
Coconut sugar is the next best sweetening option and can be used like sugar in recipes. Coconut sugar may be absorbed a little more slowly in the body.
Other
Need other healthy Thanksgiving food supplies easily at a reasonable price? I love what Thrive Market has done this year. They grouped Thanksgiving and holiday items into one page where you can order everything online. Makes it so easy when we live in an age where we basically live online. Thrive is like Amazon for healthy food online. It is better if you live in an area where you don't have a Whole Foods or Sprouts.
This year, we are headed over to a family friend's home. I am bringing a sweet potato mash, and some cake for my little girl's first birthday! Pretty excited. I may also make some amaretto cookies! Everything gluten free, of course. And, I try to use the most natural sugars (and lower sugar). HAPPY THANKSGIVING, butterflies!