Being cold is a common symptom of hypothyroidism. It is a general sign that the metabolism is running suboptimally. Sometimes we get cold when we have a fever or at the start of a cold, but this is a different kind of cold feeling. It is the type of cold that you may suffer from more constantly.
Thankfully, I have not had to deal with this symptom much. My hands and feet can get cold from time to time, but it is a more rare symptom for me.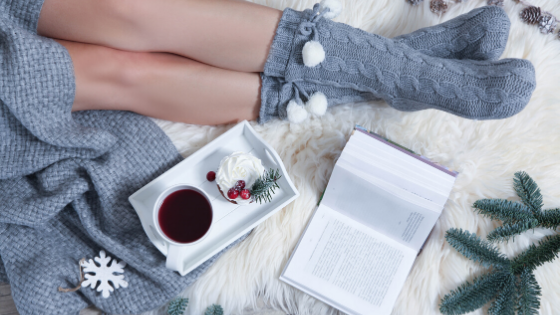 So, what can you do about this cold feeling?
First, get a full thyroid panel of bloodwork. This includes at least TSH, T4, free, and T3, free. This gives more insight into the bigger picture to see if your levels are optimal.
Increase exercise in the first half of the day. Adding exercise earlier in the day can raise the body temperature and keep you warm for at least 90 minutes (or more!) after you have finished your exercise. Can't exercise in the morning? No worries. Any exercise, especially strength building exercise will still help promote a healthy metabolism.
Set a reminder to stand up every hour and move for about 5 minutes. This gets the blood flowing and helps boost body temperature.
Drink warm beverages and foods at meal time. For example, sip on some hot herbal tea. Or, try more soups.
A few of these things are more short-term fixes. Ultimately, thyroid levels should be reassessed to determine if you are out of optimal ranges. In addition, a Registered Dietitian can evaluate your history and diet to determine if other food imbalances are a root cause to your feeling cold symptoms.